Look at her! She's back with a new album and a new image, but these days the name is Geri, not Ginger
TEEN PEOPLE: You look so different now: Your hair is blond, your clothes are a lot more subdued. Where are the platforms? Is Ginger dead?
GERI HALLIWELL: Ginger is still a part of me. She comes out at the worst possible moments, like a compulsive behavior that I can't control. I loved platforms, but now I'm a bit more flexible and practical, and I've got my feet on the ground.
TP: As a Spice Girl, your vocal talent was sometimes criticized. Any worries about singing on your own?
GH: The most important thing is not to take myself to seriously. I know I;m not Celine Dion!
TP: You've done a lot of work promoting breast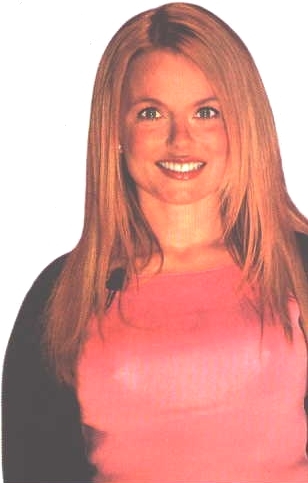 cancer awareness. And you're not involved with the United Nations, right?
GH: It's something that I really need to do to keep me from being shallow. I work for two different organizations. One is Marie Stopes International, which raises awareness about the plight of women in Third World countries who are denied the basic rights of contraception, things we take for granted in the Western world. The other is Population Concern [which addresses similar issues]. The world is about to explode to six billion and the world's resources cannot cope.
TP: Any regrets about leaving the Spice Girls?
GH: That I didn't finish the American tour. I told the girls at the beginning of the tour that I wanted to leave the group, but I left on the day I did because I couldn't do a breast cancer interview [due to a last-minute Spice Girls event] and it made me very angry. I always meant to be an [advocate] of girl power and I felt like a hypocrite. In my heart, I'll always have a place for the Spice Girls, but it was like a marriage -- and I want my space now.
Spice was nice, but solo is sweeter.