Welcome to ginger snap 7.0!!
After a long hiatus, Ginger Snap is back! I know it has been a long time, but I am making a comeback. I thought I would spice things up a bit with a pop-up window. I also have adobe photoshop now so my graphics can be nicer now. :D Things might take a while to get it all together. I would like to thank all the loyal Ginger Snap viewers for sticking with me! <3 -Caitlin
Poll of the "Week"
Well, it used to be every week there would be a new "quiz" pertaining to Ms. Geri, but now it will be whenever I come up with a new one. I don't really get enough traffic to change it every week. The results of old polls in the archive. Please take the time to respond, it only takes a moment and pops up in it's own little window.

6-4-01
I'm back! (again) I finally motivated myself to start work on GS once more. Again, I really appoligize to any loyal GS fans out there. I know there was a long drought, but I'm trying to make up for it. I have done a lot of maintence work such as cleaning up this page. I also have the picture gallery up and working. So far only one page of pics, but more are coming. I also made a new desktop background featured below. More updates may come without my logging them. Stay tuned! :D
old updates
---

Ginger Snap has never been a news site so.....
For all the Geri Halliwell news you'll ever need, I suggest that you visit Gerinews.net

---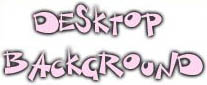 Made by Me: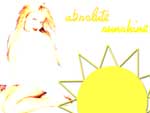 Go to multimedia page to get instuctions for usage & more backgrounds
---