:: s c h i z o p h o n i c . b o x . s e t ::
In the USA, there was a box set issued when Schizophonic was released. It was a special package that came with the CD. This is a special page "dedication" to it
---
The set includes: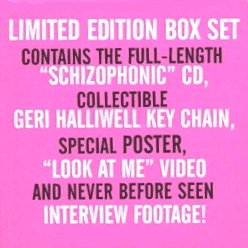 ---
the box
(the reason it looks weird is because it is a dark shiny metal color and it scanned really badly. The actual size is about double this size.)
---
key chain
front

back

---
video tape
The video tape has the full video for "Look At Me" and an interview with her discussing her album and new career, and behind the scenes look at the making of her zany video
front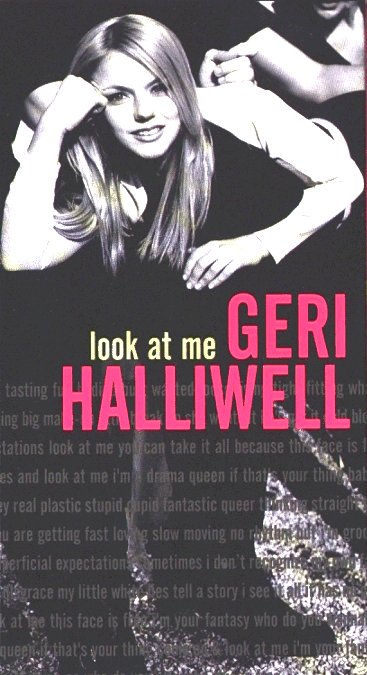 back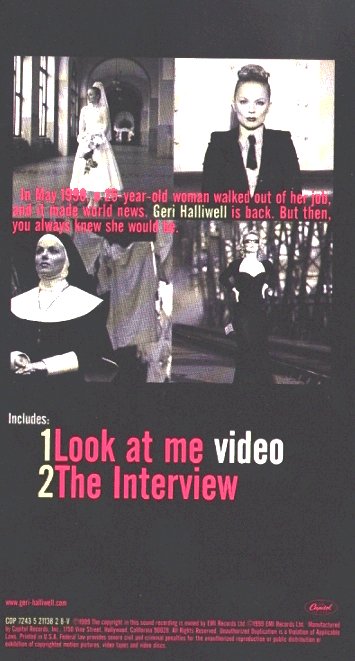 ---
poster
The poster, is Geri's four personalities in Look At Me so I didn't even bother scanning it. The pics below make up the poster.
---
schizophonic
.