THE ARTIST FORMERLY KNOWN AS GINGER
In one of her first American interviews since she left the Spice Girls, Geri Halliwell explains what she really, really wants.
By her own admission, Geri Halliwell is in limbo. After a couple of years as an enormously famous pop star during which she could not choose a salad dressing without a tabloid documentation, she has retreated into the shadow of her celebrity. "To suddenly have ano-ana- anaminity," she says, "it's kind of nice." "Anonymity," the commodity most elusive to the celebrated - and terrifically difficult to pronounce - had found the artist formerly known as Ginger Spice.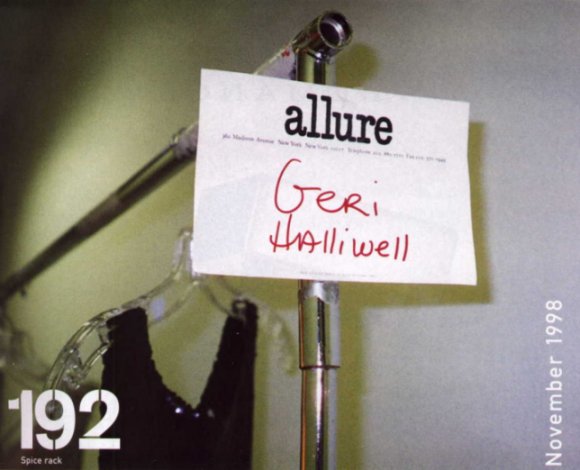 Did anyone recognize her on the beach in L.A. during the photo shoot for Allure (besides her publicist's teenage nephew, who had probably been tipped off)? According to a very relaxed security guard hired for the occasion: "the little kids, definitely, and an old couple visiting from England." Backstage at the MTV Video Music Awards in September, no one gave Halliwell the time of day - not her famous brethren; not even those who used to bow and scrape and kiss her Union Jack platforms when she was a Spice Girl. "Right, some of you probably don't recognize me," she said to the audience when she appeared in a black suit with her hair pulled back in a tasteful chignon to present the Best Video award. "I used to dress like a drag queen."
Without the gargantuan hairpiece, clown makeup, and abundant cleavage, Halliwell looks like a schoolgirl. She's a tiny thing, all of five two, in loafers, a plain, calf-length black dress, and a little gray cardigan. Her face is covered in freckles. Her hair, no longer ginger but strawberry blond, falls lankly onto her shoulders. In an anonymous bar at LAX, she could be just another girl having a glass of white zinfandel, awaiting her British Airways flight home after a summer holiday in America. (Except, of course, that she's got a personal assistant with her and a camerawoman hovering around getting footage for a forthcoming documentary on Halliwell.) Suddenly, the waitress asks, "Were you on the awards show last night?" "I was indeed," says Halliwell, smiling politely. "You look so different without all the stuff," says the waitress. "You're a very pretty girl."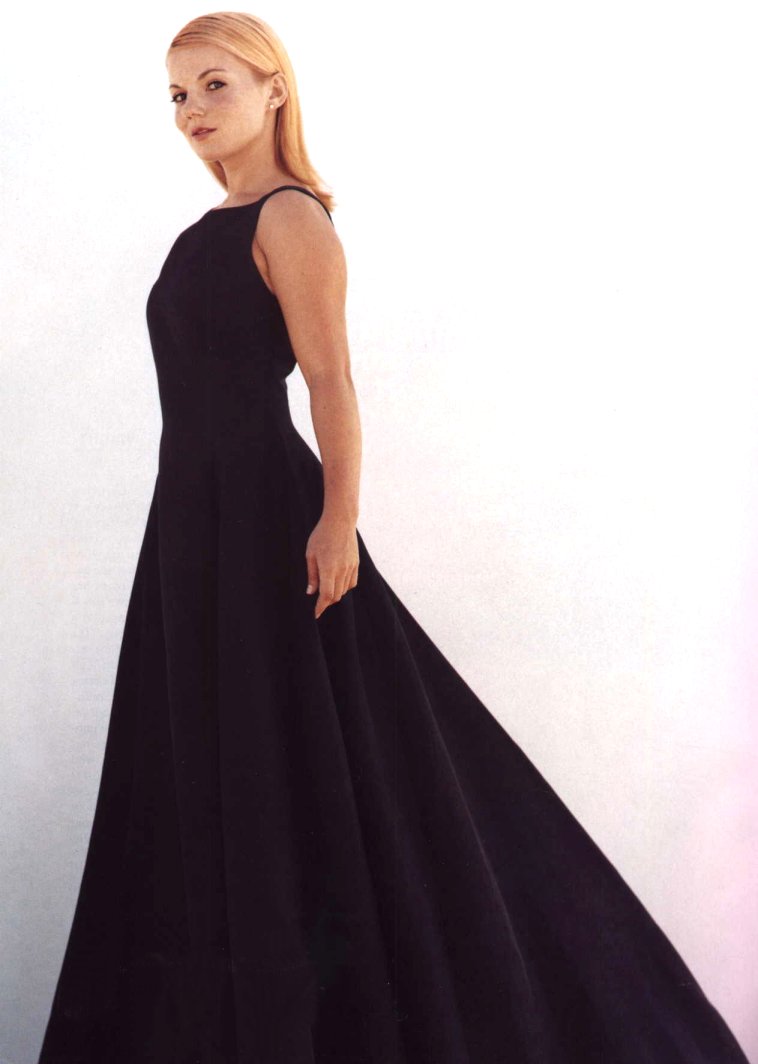 A FEW THINGS WE DIDN'T KNOW ABOUT GERI HALLIWELL Geraldine Estelle Halliwell is pretty. She lives in what she describes as a shack on a cow farm outside London. She recently discovered cashmere. She considers her older sister, who is going through a divorce, her best friend. Her mother is Spanish and still lives in the industrial town of Watford, just beyond greater London in the house where Geri grew up. She calls George Michael (with whom she stayed during the post-split apocalypse) an angel. She wears a small Cartier watch on her left wrist. She drinks Slim-Fast when she wants to lose weight. She wrote the "I heard there's an opening at the White House" joke she cracked on MTV herself. She feels guilty when she flies first class because of all those people in the back. She hasn't had a proper boyfriend in five years. She names Nivea, "the thick stuff," as her favorite beauty product. She has never met Aaron Spelling.
There have been some nasty rumors going around. One - that she was considered for Spelling's new Charlie Angels but was quickly dismissed because she's "too fat and can't act"- really pisses her off. It's completely untrue, just like the one about her being 35 with a few kids hidden away somewhere. In truth, she's 26, and the closest thing she has to a child is her nephew, whom she adores.
Another rumor - this one more flattering - is that Halliwell is being considered as the new Bond girl. And then there's the story of her handing over part of ther estimated $25 million (all those Spice chips and Girl Power stickers really add up) to the Church of Scientology. "That was a joke," she says. There she was in L.A., the Spice bomb had just dropped, and she was being followed everywhere. "I really had nothing to say, so I got this idea..." With
reporters in hot persuit, she pulled up to the Scientology headquarters, went in, and came out clutching L. Ron Hubbard's Scientology Handbook. "I wanted to go to a synagogue next," she says in her low, scratchy voice, "but I couldn't find one. I'm always coming up with harebrained schemes."
SOME OTHER HAREBRAINED IDEAS Halliwell wanted to be famous when she grew up. She believes that "girl power" ("'feminism' is a dirty word") is "the strength to take anything negative and turn it around." She was a presenter at the MTV awards "because is was a really nice way to say hello to America." She wants to "give back to society because society has given me so much." For a start, she auctioned off her Spice Girl wardrobe (every thing sold at Sotheby's in London for a cool $194,000) to benefit terminally ill children. And then there's her new cause: breast cancer.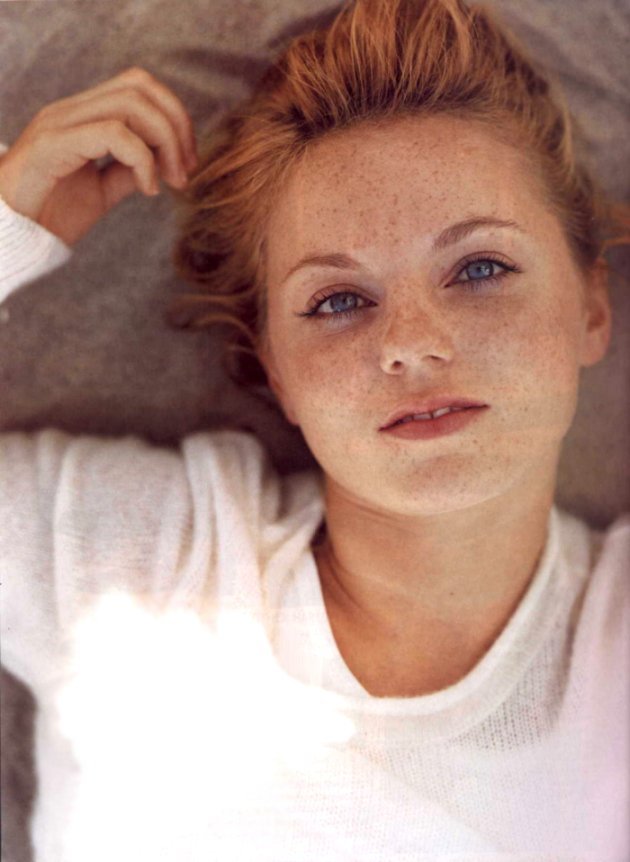 HER NEXT ACT When Halliwell was 18 and a club dancer for rave parties in England, she discovered a lump in her left breast. She didn't know much about cancer or tumors or the recommended monthly self-exam. "I was just prodding around," she says. She went straight to the doctor, who insisted on removing the lump and testing it. Halliwell was dumb with fear. "'Cancer' is a terrifying word." She was one of the lucky ones. The tumor was benign, and
she never looked back. She went on to pose nude, wait tables, dance in clubs, join a girl group. Then, at the end of May, she read a book that changed her life - Before I Say Goodbye, Ruth Picardie's diary of her losing battle with breast cancer. When she finished sobbing, she thought, My God. I just have to do something.
She made the wrenching decision to leave the Spice Girls. There are plenty of theories as to why - smart money is on the notion that she got out while the getting was good - but she will not elaborate on admitted "differences" with Posh, Scary, Sporty, and Baby. However, she does get a little teary-eyed on the subject and says, "I'd be a liar if I said it wasn't weird not to be a part of that anymore. I've gone from one extreme to the other."
Once she'd caught her breath poolside in St.-Tropez, she turned her attention to what she calls her cancer research. She met Nancy Brinker, founder of the Susan J. Komen Breast Cancer Foundation, and called up Lily Tartikoff, who chairs the Fire & Ice Ball (a celebrity event that raises money for cancer), to see what she could do. She hasn't passively lent her name to any particular group or simply thrown money into the pot. That's not her style. "I'm a doer," she says. "I've got to be involved."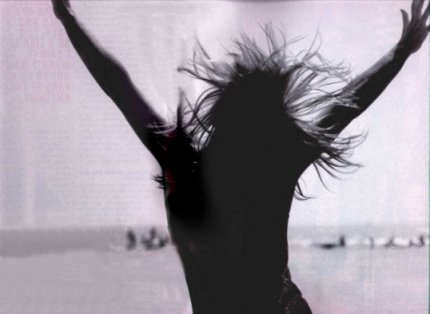 To date, Halliwell had made an awareness-raising TV commercial that will air soon in the U.K. and has plans to speak at a suburban girls' school and at Holloway, Britain's high-security women's prison. She hopes to do the same in the U.S. Halliwell doesn't claim to be an expert on the disease - indeed, she was recently curious to learn what "metastasized" means - but she understands that the fame she gained as a caricature has earned her a captive audience of young, impressionable girls. "I know that I have the power to be on the front page of a newspaper," she says. "But I want to use my front page, my picture, to say something really powerful and of value. Make a stand for women...loving yourself, you
know? Self-confidence. Self-esteem. Part of that is health care."
There are worse things she could be doing than blurting, "If breast cancer were a man's disease with the same statistics, there would be a cure by now!" She could be hosting a variety show or endorsing hair color or sitting on a toilet hawking high-heel sandals. She's definitely got pop plans up her sleeve - "No doubt, I will go back into the studio. Let's just say it will be multidimensional" - but is taking her time. "For the moment," she says, "I'm keeping my options open."
Meanwhile, she has a really wacky idea. She'd like to unite the fractious breast-cancer charities into one big power. Girl Power!•